Dining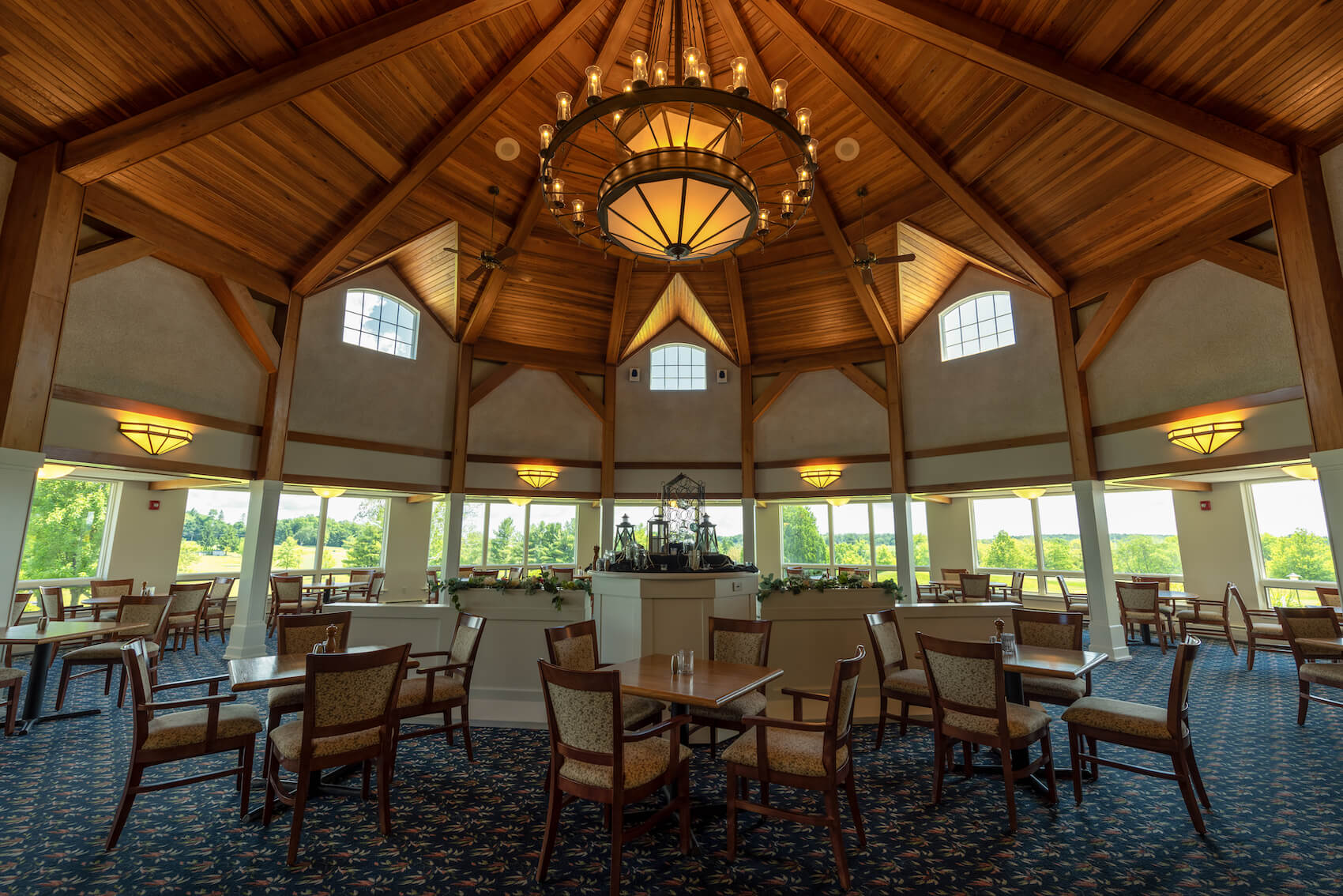 Dining Room
The TCC's Member Dining room with its 30 foot wooden vaulted ceilings, exposed beams, stone fireplace and floor to ceiling windows offer seating for 120 with picturesque views of our magnificent golf course and the surrounding scenic Litchfield Hills.
The TCC Bar and Lounge has a comfortable and relaxed atmosphere for a casual lunch or dinner while listening to music or watching the big game.
Our Lunch and Dinner menus offer both light fare and fine dining and change to reflect seasonal offerings. Each day brings a fresh delivery of the finest ingredients to our kitchen as we specialize in creating contemporary cuisine and traditional favorites.
Capacity: Seating for 120
Hours: Available on limited basis
Social Events
The Torrington Country Club proudly supports the fun and social qualities of a private country club. Our social calendar lists events from the Club's Opening Cocktail Party to the New Years Eve Dinner. The TCC offers its members evenings of live entertainment, dinner dances and holiday events.
Opening & Closing Season Cocktail Parties
Easter Sunday Brunch
Mexican Night
Mother's Day Brunch Buffet
Golf Leagues' Opening and Closing Banquets
Lobster Bake
Italian Night
Father's Day BBQ
Seafood Festival
Cigar Dinner
Gourmet Burger Night
Comedy Night
Thanksgiving Dinner
Chef's Ginger Bread House Workshop
Holiday Brunch with Santa and his Elves
New Year's Eve Dinner